Don't be Scared to Restore your iPhone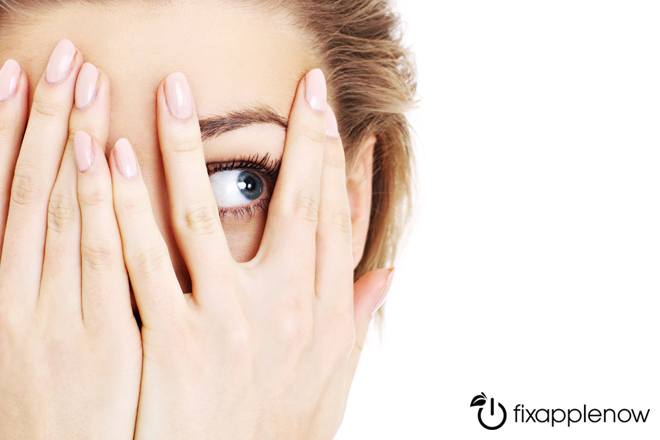 Is your iPhone acting funny? We aren't asking if Siri is telling you funny jokes, but rather have you noticed if is your favorite smart device getting glitchy? Long pauses between apps, problems scrolling through web and email or lack of access to shortcuts are plenty of reasons to restore your iPhone. When you restore your iPhone, does it mean you lose all of your personal information? Good question.
Have you noticed your iPhone displaying a blank, white screen or functioning with a delayed access to your iMessages (text/SMS)? Maybe it takes longer to view an email? Or, is your camera slow? You may need to restore your iPhone.
By choosing to restore your iPhone, not only can you improve performance on your device, but update your iOS at the same time, if needed. And, if you do it correctly, you should be able to do it seamlessly without losing your personal information. Since the launch of iOS 5, Apple has been working diligently to improve the ease and consistency of restoring your smart device and making sure you can conduct "business as usual" after the restore.
Are you scared to restore your iPhone?
It's a scary thought when you consider deleting and restoring your most valuable contacts and photos. What if you lose all of your emails? Well, Apple doesn't want you to worry. The folks in Cupertino have created an iCloud storage backup system that will hold your most valuable data, so that when you need to restore your iPhone, you can rely on safe storage inside the iCloud. You can also manually backup your device with iTunes and retrieve your data from the last time you performed a backup from your iPhone. You will need to decide on a method that is best for you.
The benefit of the iCloud to restore your iPhone
When you back up your data on iTunes, you simply store your information on your Mac or PC. You also have to backup your iPhone often in order to get the most recent data when you restore. If you choose iCloud as your backup, it offers up to 2TB of storage. The iCloud backup is safe because it encrypts your data and allows you to restore your iPhone easily if you have Wi-Fi available.
Step by step instructions to restore your iPhone with iCloud
You will have to turn on your device and wait for the Home screen before you can begin the restore. If for any reason, you have already set up your device beforehand, you will need to erase its content before you can use these steps to restore from iCloud.
Follow the onscreen setup steps until you reach the Apps & Data screen, then tap Restore from iCloud Backup.
You'll need to sign in to your iCloud account with your Apple ID.
Now, decide which back up you want to choose and take into account the size of your backup to choose the best one. Begin the transfer and update your iOS, if necessary.
This will restore your data, iPhone updates and music or other purchases.
Make sure you remain connected and watch the progress for the transfer; it should only take a few minutes based on the amount of data you are backing up and your network speed.
Once you finish your restored setup, you can sit back and enjoy the performance of your device. Note: your data should be there and Apple will continue to restore in the background for the next several hours or even days, based on the amount of data. For this reason, it's a good idea to stay connected to your Wi-Fi and plug into power in order to make sure the backup is complete.
Now, that wasn't scary, was it? If you need help, please don't hesitate to contact a certified Apple repair technician at Fix Apple Now. We offer on-site training and affordable repairs for Apple products.